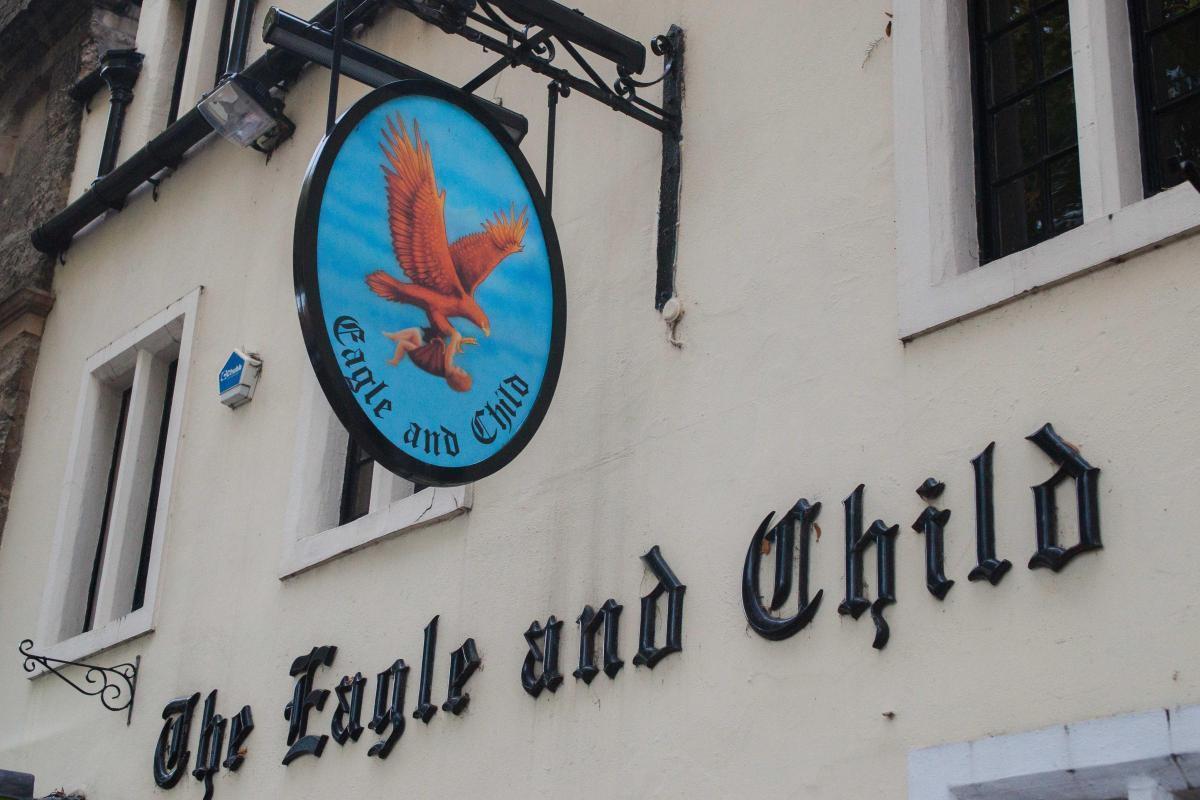 Tolkien Pub "Eagle and Child" sold to Tech Institute
Who doesn't love to soak in the cozy atmosphere and enjoy a mug of beer with friends? Well Tolkien did, at a well known pub named the Eagle and Child, nicknamed the Bird and Baby. It's name dates back to 1684, and is variously said to derive from the legend of Ganymede being abducted by the eagle of Zeus. The pub is considered historical heritage in England and is being protected and sought after.
As such an old, historic building, the pub has had many visitors enjoy it's services. Among them were The Inklings, namely  C. S. Lewis, J. R. R. Tolkien, Charles Williams, Owen Barfield, and Hugo Dyson. They gathered around lynchtime fro their more informal meetings at the pub. Not in the general area though, they had their private reserved lounge in the back of the pub, called the Rabbit Room. It was at one of those meetings in June 1950 that C.S. Lewis distributed the proofs for The Lion, the Witch and the Wardrobe. Oh to be a fly in that room…
The pub had been closed since 2020, around time the pandemic began. And now The Ellison Institute of Technology (EIT) has announced that they've bought the pub. They've expressed their wishes to "refurbish and reopen the iconic venue", doing service to this beautiful, creative space that homed many brilliant minds. EIT said the designs for the pub would be led by architect Norman Foster and his team at Foster and Partners.
The CEO of EIT, Dr David Agus, said: "The Eagle and Child pub is a truly historic venue that has hosted some of the greatest minds Oxford has had to offer for over 300 years. We are humbled and proud to be able to safeguard this treasured pub's future and continue its legacy as a place for brilliant people to come together, including for our Ellison scholars."
To read about Rings of Power Season Two, click here!
Come join us in our Discord or leave a comment on our X (Twitter)/Instagram. See you there!
(Names are clickable)
thank you Vi for the idea!