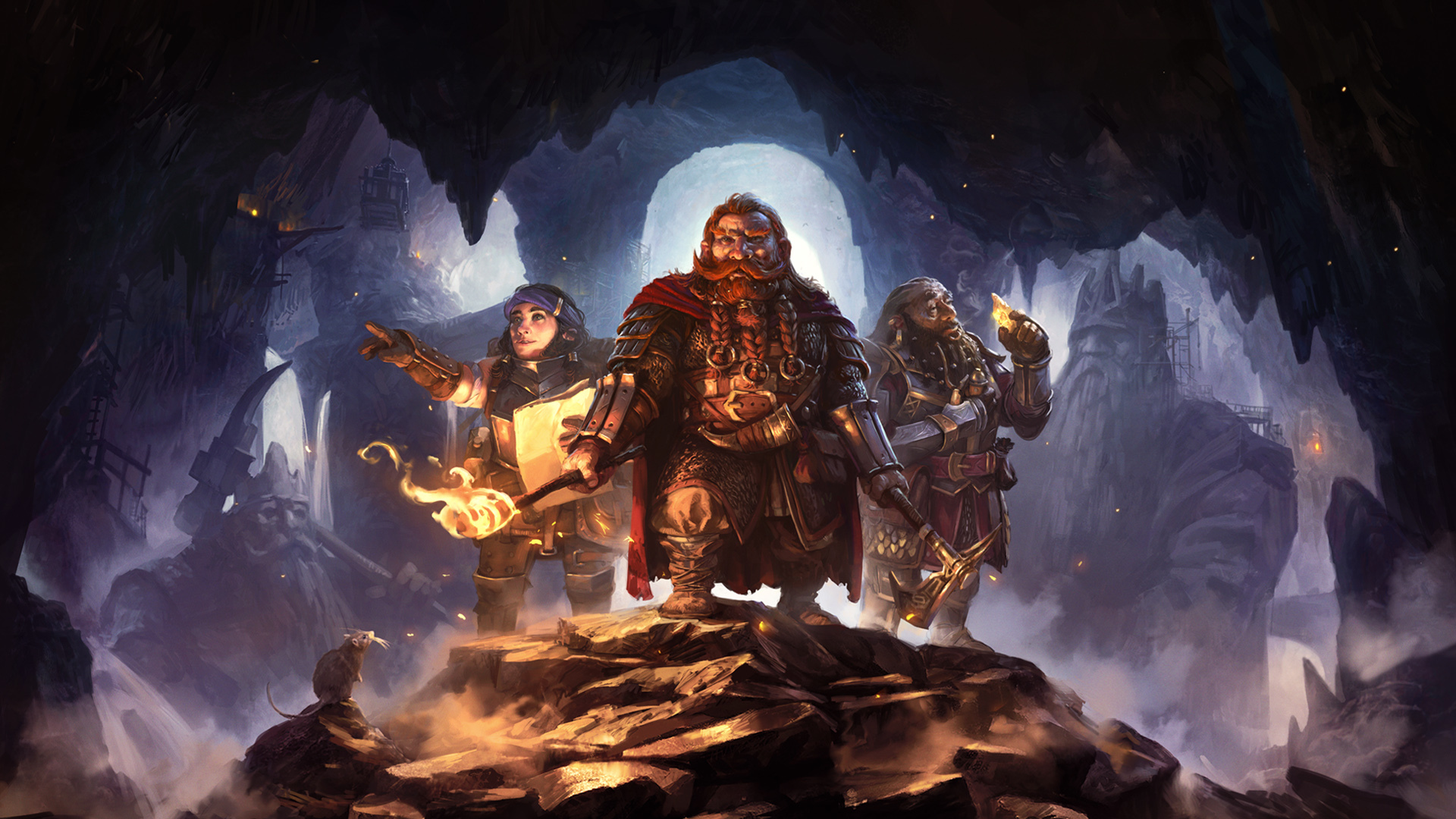 BREAKING: New 'Return To Moria' Game News Including The Return Of Gimli
Independent developer Free Range Games and publisher North Beach Games are excited to announce that esteemed actor John Rhys-Davies will reprise his iconic role as the world's most beloved Dwarf, Lord Gimli Lockbearer, as part of the official voice actor's cast for the highly-anticipated co-op survival crafting title, The Lord of the Rings: Return to Moria. Hear Rhys-Davies in action as Gimli in the official opening cinematic for the game, released today. As a special celebration, on the Dwarven holiday of Durin's Day, October 17, Rhys-Davies joins Nerd of the Rings, the largest YouTube channel in the world dedicated entirely to Middle-earth, for an exclusive interview discussing his role in the game, working with the development team at Free Range Games, returning to The Lord of the Rings, and more.
"It's always fun to come back and think of the 'what-ifs', and the chance to work on this game is an exploration of one of the what-ifs, isn't it?" said John Rhys-Davies. "Actors often create characters out of love and it's very hard, sometimes, to let them go. Certainly, Gimli is, for me, a character that I really adore, and I'm very grateful for the opportunity to reprise him in a different context."
"Authenticity is a cornerstone of The Lord of the Rings: Return to Moria and when it came to casting Gimli, there was only one name everyone wanted," said Chris Scholz, CEO of Free Range Games. "It's been an honor, a privilege, and a dream to have Mr. John Rhys-Davies reprise this iconic role."
The story of The Lord of the Rings: Return to Moria takes players beyond the books and into the Fourth Age of Middle-earth, the fantastical world created by J.R.R. Tolkien. Summoned to the Misty Mountains by Lord Gimli Lockbearer, players band together as a company of Dwarves tasked to reclaim the lost spoils from the Dwarven homeland of Moria—known as Khazad-dûm or Dwarrowdelf—in the depths below their very feet. Their quest will require fortitude and teamwork, delving deep into the Mines of Moria to recover its treasures and in the hopes of one day restoring them to their former glory.
Developed by Free Range Games and Published by North Beach Games, The Lord of the Rings: Return to Moria will launch on Oct. 24 for an MSRP of $39.99 USD / €35.99 EUR, and has been rated T for Teen by the ESRB and has a PEGI 16 rating. Eager fans can pre-order the game digitally on PC via the Epic Games Store and wishlist on PlayStation®5 via the PlayStation® Store. For more information about The Lord of the Rings: Return to Moria, visit ReturnToMoria.com.
Watch the Opening Cinematic for The Lord of the Rings: Return to Moria on YouTube