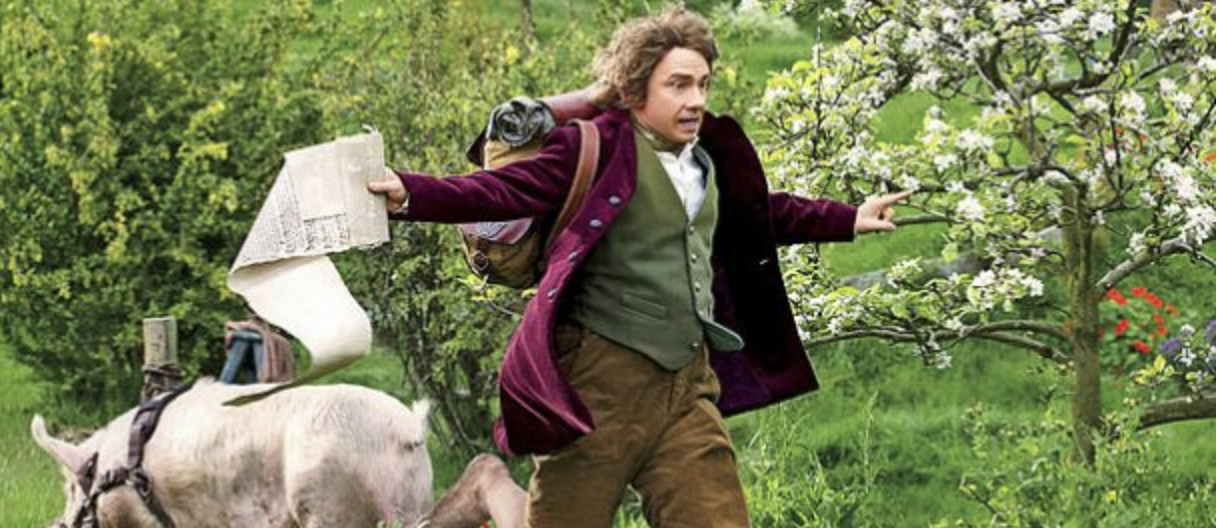 Have You Heard About Second Speedrun? Interview with Zojalyx of LOTR_Speedrun
Recently there was a call on Twitter to get more of the niche Tolkien communities some exposure and like any solid Fellowship, we answered the call!

I reached out to Zojalyx shortly after his tweet as I am familiar with speedrunning and I agreed with his point. We could use more boosting each other up in the fandom rather than trying to tear each other down. Check out our interview with him below and be sure to check out their discord channel if you want to get involved with speedrunning!
Firstly, go ahead and introduce yourself. Who are you?
My screen name is Zojalyx. I am 21 years old and a Senior in college. I have been involved in speedrunning since the Fall of 2017 and it has been the most amazing hobby I have ever been a part of.
How were you introduced to Tolkien's works?
I grew up watching the movies. While most kids grew up with Saturday morning cartoons, I was quoting the Fellowship prologue at five years old and I would run around the woods pretending to be Legolas. I read the books when I was in sixth grade for the first time and have been spending a lot of time with Tolkien's work pretty much my whole life.
What is your favorite of the books?
My favorite book oddly enough is the Silmarillion. Everyone is so familiar with the story of the War of the Ring, but I have always been a sucker for everything else. Wondering the origins of Middle-Earth and seeing how Tolkien ties everything together. All of the various information is so interesting to me to see how Middle-Earth became what it was in the Third Age.
What is your favorite of the movies?
My favorite movie is The Two Towers. I love seeing every single character play some part in the progression of the story. Each character also grows in so many ways throughout that part of the story.
Tell us about Speedrunning. What is it?
Speedrunning is completing a video game from the very beginning to the end as fast as possible. They can do so in a lot of various ways from using glitches and other exploits or completing the game to its max completion, or with other various challenges. The fastest time is the World Record and all times are then managed by each community.
How long have you been involved in the Speedrunning community?
I have been involved since 2017. My brother Lildog came up to me and challenged me to a race of which I had never learned strategies for. He sent me a method to learn the game and so I started learning the game and I fell in love with it. I still have not raced him to this day.
What made you decide to make one Tolkien/LOTR specifically over just having all games involved?
Another aspect of my childhood was playing through the Two Towers and Return of the King video games. I always loved sitting down and playing them. As I started speedrunning I was interested in seeing what these looked like and I immediately was hooked. I could take a game that I always loved playing so much as a kid and continue to find enjoyment in them. This keeps these games alive for me and I take them everywhere with me now.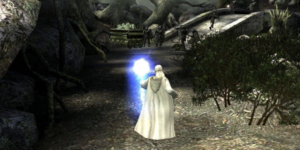 What has drawn you to becoming a community leader in that realm?
When I started really getting involved in speedrunning, I noticed that each of the different LOTR games had runners but no general spot for all of them to come together and talk, hangout, and discuss the games that we all love to speedrun. I then created the Lord of the Rings Speedrunning Community discord server and we have over 100 members within our discord who all hang out and chat.
What made you decide to start the Twitter handle of LOTR_Speedrun ?
We started the twitter page when I had been brainstorming ideas of how to continue to get the LOTR speedruns out for more people to watch. While we have over 100 members we are still smaller within the speedrunning community. I wanted the world to see each and every one of our hard working members as they continue to improve their times or get into various events and just enjoy the games more and more. Since a lot of speedrunners use twitter I felt like this was a good way to try and get the name out there for our runners and help them to find greater success.
How do you find Speedrunners?
A lot of speedrunners can be found through the website speedrun.com If you search the Lord of the Rings you can find the series page and see each game as well as recent runs. Once you click on the game you are interested in you can see the leaderboard with each person who has submitted a time onto our boards. Clicking on their profile will link you to a list of every speedrun they have done as well as links to their twitch/youtube pages. Most runners stream on twitch or youtube and will post in discord when they are live so other people can watch their attempts. We also have various marathon events people can see and watch runners show off various games.
How do you verify their gameplay and times are legit?
When people submit a game onto speedrun.com I go into the website and either watch or skim through a run to make sure every rule was followed, timing was accurate, and that run splicing did not happen either. It takes a lot of time to make sure each run is valid.
Is there a list of games they can choose to play to Speedrun or is it a set batch of games?
Any game is valid to speedrun that anyone can pick from. Does not matter, the sky is limit.
Have there been records set in the community that you feel like there is no possible way they can be beat?
One of the greatest things about speedrunning is anything is possible in terms of records. New strategies are being found all the time and more things are being used and so there is currently not a record that I would consider to be unbeatable.
How do you go about setting a tournament up? Who determines the rules?
Tournaments are very community based on varied on game as well as format. Some tournament formats are decided on length of games as well as players interest.
Has anyone been disqualified from records before?
There have been people disqualified from records but it does not happen very often. As for the LOTR speed running community, it hasn't happened at all as far as I am aware.
Do people have to play on old consoles or are the emulated versions of the games fine?
That very much depends on games. Some games emulate accurately and some don't so you would have to check the leaderboard for that specific game.
Can you give us an idea of what some of the best times are for the various games/categories?
Some of the best times are:
LOTR The Two Towers: Aragorn in 48:58 by Zojalyx
LOTR: The Return of the King Any% in 1:27:47 by Zojalyx
LOTR: The Third Age Any% in 3:51:26 by ThinksTheClown
Middle-Earth Shadow of Mordor Any% in 1:48:58 by The_Kaiser
The Hobbit All Quests in 1:06:35 by Chrixiam1998
Middle-Earth Shadow of War Any% in 2:31:30 by The_Kaiser
Who are some of the best or most consistent Speedrunners?
Currently some of our best speedrunners are:
For those who would love to know more about this, where can they go to get involved? Do you have a site, discord, or some other place where you all gather?
We would love to see people join our discord and hang iout with us and learn about the runs: https://discord.gg/N5bX4Rh
Want to give a shoutout to any others in your community or any Tolkien community where you feel they deserve to have a bigger audience?
The Hobbit runners have their own discord as their game is one of the more active speedgames. Check out their discord here: https://discord.gg/P47BK8UNPA
Thank you Zojalyx for taking the time to sit down with us at FellowshipofFans. This was fun to coordinate and hopefully it drives some eyeballs to the LOTR Speedrun scene and your communities on both Twitter and Discord!
Editors Note: If you would like to be interviewed or nominate somebody to be interviewed on the site please send an email to Varking@FellowshipofFans.com