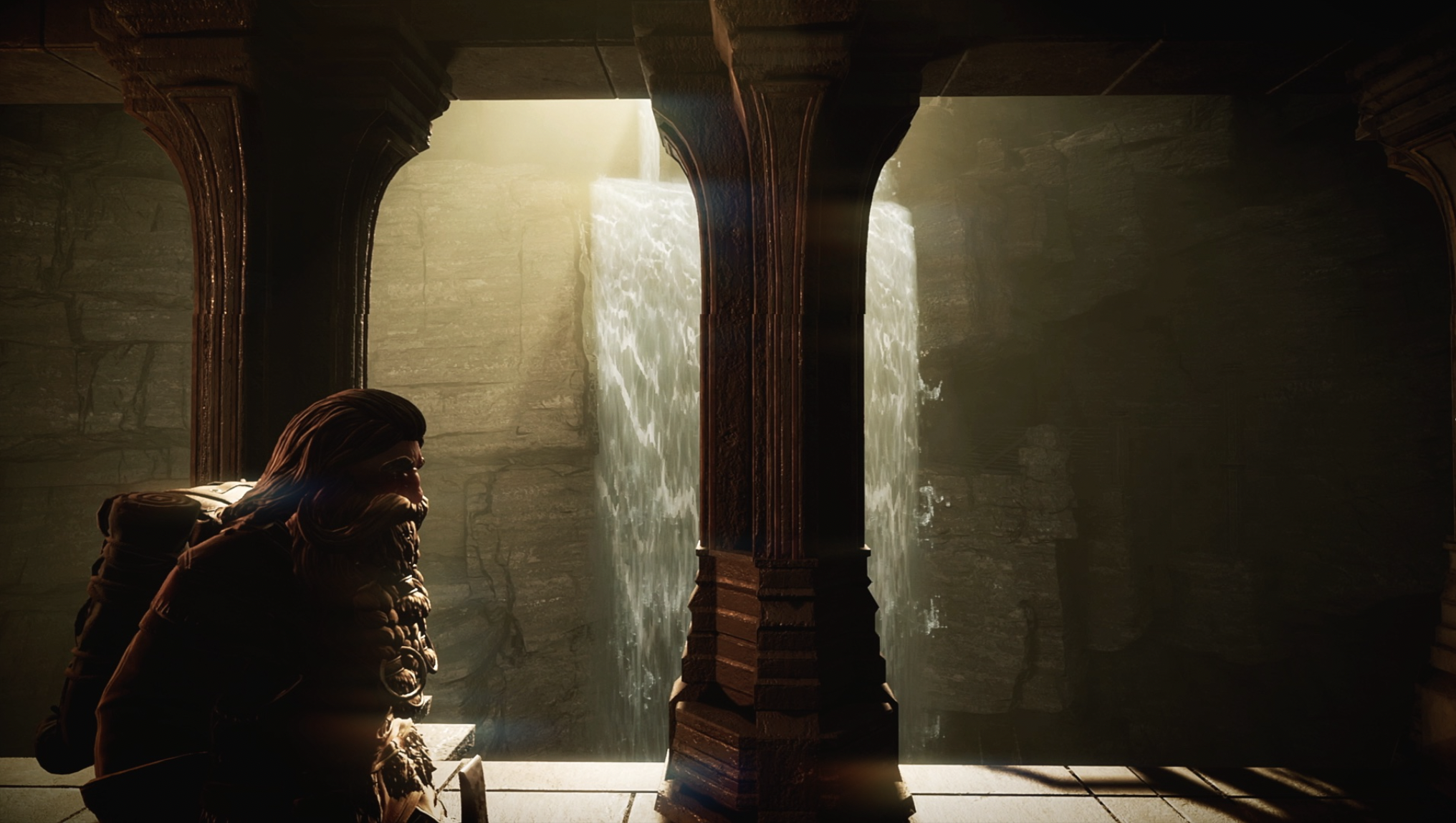 The Lord of the Rings™: Return to Moria™
The greatest video game in Middle-earth's history has been announced and its exactly what literally every single person on the planet has been asking for. I even went to a local hospital to chat with babies to make sure my count of everyone was accurate. None of them said they were not excited and many were moved to tears upon seeing the first bits of footage on the game. Check out the trailer for yourself!
In a blog announcement post, Free Range Games has announced they are working on this "epic" game of dwarves set in the fourth age.
We've put countless hours into research and lifetimes of fandom into The Lord of the Rings™: Return to Moria™. We think the fact that we get to make a game set in Middle-earth's™ Fourth Age, following the Dwarves as they explore Moria, and attempt to reclaim what was once lost is the absolute coolest thing ever. We're taking care with J.R.R. Tolkien's world to ensure we're bringing you the best game we can about Middle-earth's greatest crafters surviving their most dangerous quest.
I know what you are thinking… "Varking, you love the dwarves. Why would you put "epic" in quotes?. Do you not believe in this game already?". I used epic because the game will come out exclusively on PC and even more specifically, it will be out exclusively on Epic Games Store. That is the only place you will be able to purchase the game and play it once its live.
What other information do we know about this game? We know it will be able to played solo or co-op via multiplayer with friends. I believe the group can be as large as 8 total dwarves. You will be able to customize the dwarves with many options including a controversial "beard or no beard" options. Some bit of news I was personally very happy to see was that they intend to take care of the lore. Many Middle-earth games play fast and loose with the words Tolkien wrote. This game might also do just that but the fact they have the Tolkien Professor, Corey Olsen involved consulting on the game to check their lore gives me a major sigh of relief. You can see Corey's tweet about being involved below:
Yes, I can indeed officially confirm that I am consulting on this game. Building a Fourth Age story is a fascinating project, and I am really impressed with the team's work so far! I think this game will be great fun. https://t.co/IOYrGycBXr

— Tolkien Professor (@tolkienprof) June 11, 2022
Where else can you find information on the game? Don't fret, lads and lasses, below are some links to different platforms to follow them!