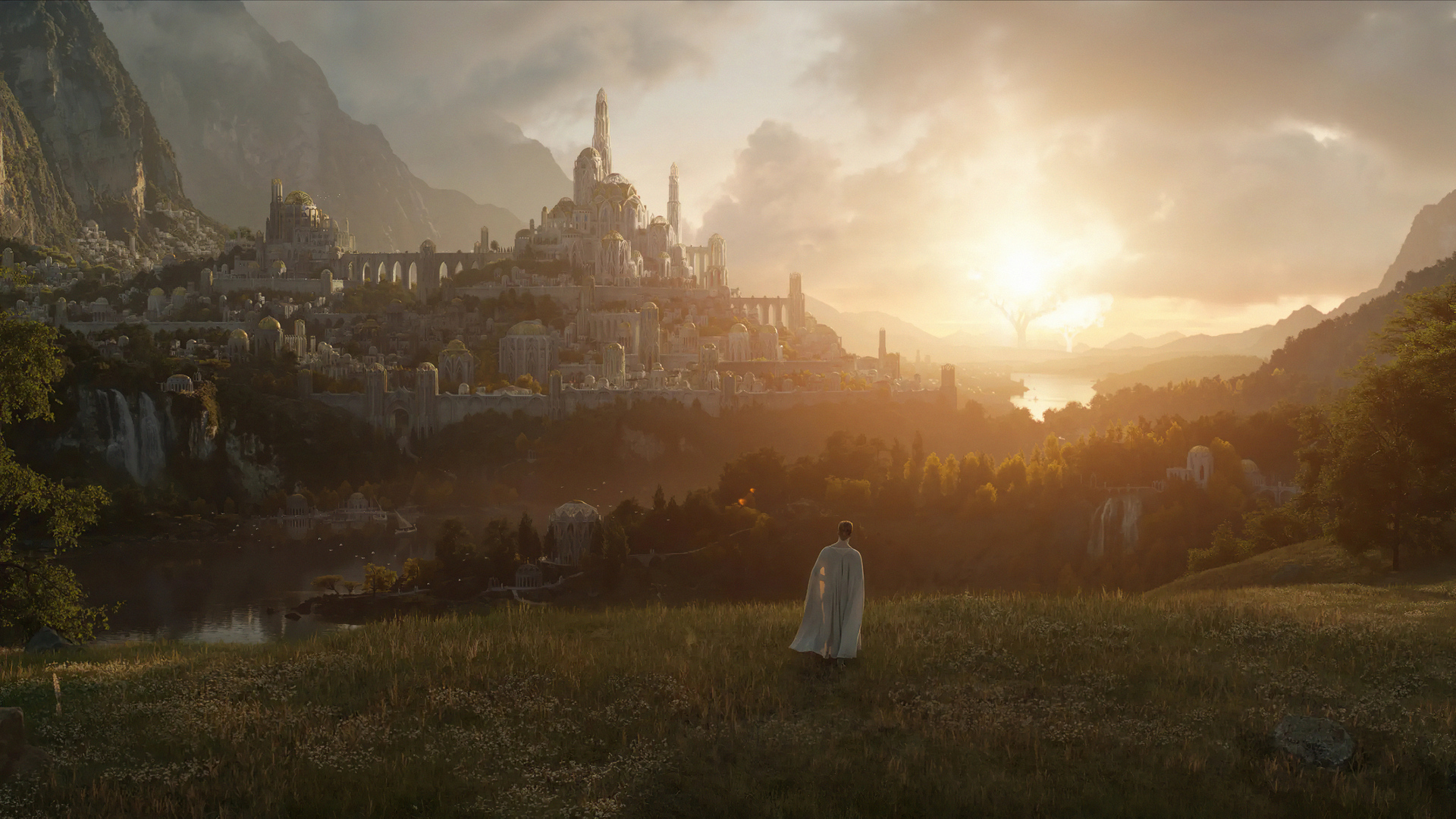 The Rings of Power has been nominated for 6 Emmy Awards
The nominations for the 2023 Emmy Awards took place today, and The Rings of Power managed to get several nominations despite the many difficulties it encountered (in terms of audience reception) in the year of its debut. The Amazon Prime show gained a total of 6 nominations, a result that, although unfair in some aspects in regards to no recognition for famed composer Bear McCreary. It could be deemed a promising beginning but with the full potential yet to be reached. Here are the categories in which the show has been nominated.
All of today's Emmy Nominations for #TheRingsOfPower pic.twitter.com/9Xx7twCdtm

— Fellowship of Fans (@FellowshipFans) July 12, 2023
Outstanding Fantasy/Sci-Fi Costumes
Outstanding Main Title Design
Outstanding Prosthetic Makeup
Outstanding Original Main Title Theme Music
Outstanding Sound Editing
Outstanding Special VFX In A Season Or A Movie
Has the show been snubbed or is it a good start?
Overall the result, as I said a few lines above, could be considered good with room for improvement for the higher ranked categorical, since the show has only shown one season and the potential for the future is substantial. However, there are some choices that left everyone stunned in a negative way, and I am mainly referring to the absence of the soundtrack among the nominations. Bear McCreary's work was very excellent, and certainly one of the best of the year, which is why the lack of consideration seems really inexplicable to us.
Another surprising absence is that related to the Production Design led by Ramsey Avery, which is undoubtedly one of the flagships of the series. We could also talk about the cinematography, which has consistently performed at great levels, and certainly better than some of the shows that were nominated instead, but you know, noms are sometimes a bit uncertain.
Speaking of what went well, we are happy with the nominations related to the much-criticized costumes, prosthetic makeup and visual effects, in which the series has consistently shined. Also more positive aspects are in regards to the nomination related to the sound compartment, but honestly there were other categories to consider more. Except from the non- considerations of the actors, everything went as expected for the technical awards. The Rings of Power is a very dense show and full of characters, which is why so many of them, in the perspective of a single season, are inevitably penalized by the limited screentime. The Game of Thrones cast faced a same problem at the beginning and waited a few seasons before the many acting nominations poured in. In this we can have some better results in the next seasons, because there are a lot of good actors and characters with great potential.