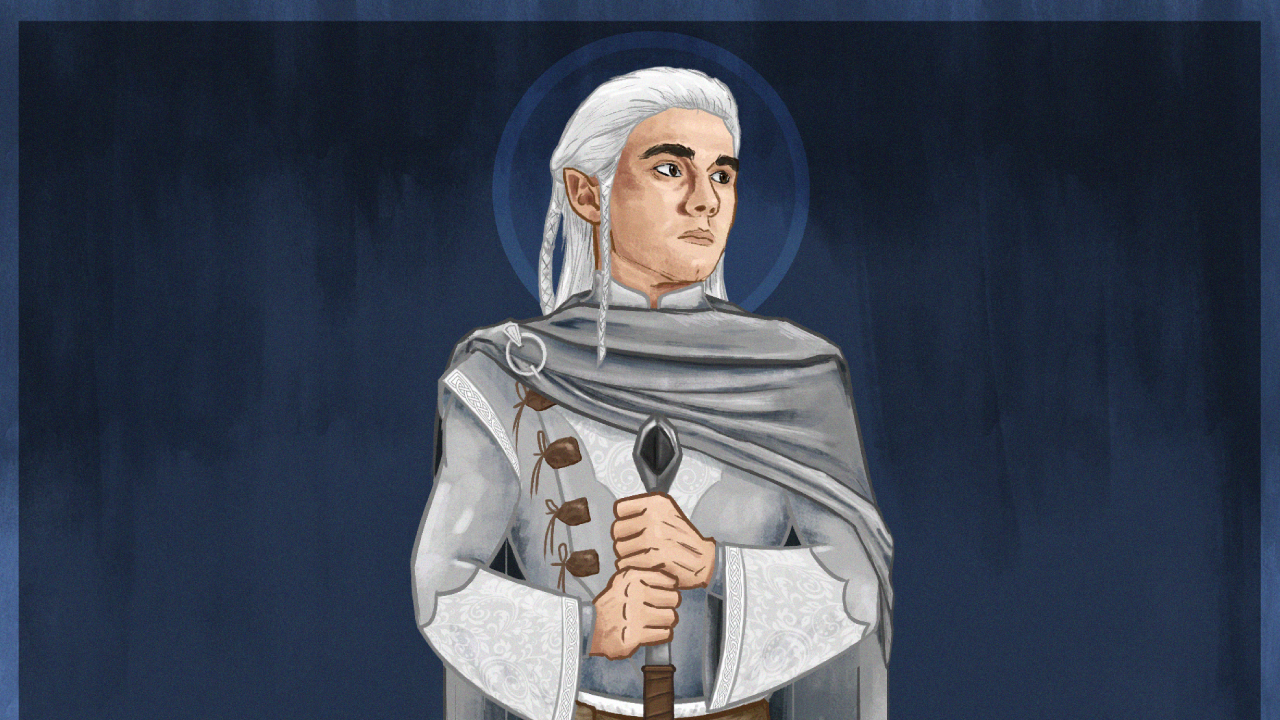 The Many Costumes of Celeborn in The Rings Of Power Season 2
From today's announcement we revealed that Bridgerton star Calam Lynch will play the silver haired prince of Doriath Celeborn in The Lord of the Rings: The Rings of Power season 2. Alongside this announcement we also revealed that:
Excl: Celeborn will be in silver, dark blue and gold costumes in 'The Rings of Power' season 2
This reveal gives us an insight into the colour schemes that Celeborn played by Calam Lynch will be adopting in the second season. Furthermore, in this article we can exclusively reveal that we have heard that Calam Lynch has a "Silver Wig" and we have received a report that he does indeed have long hair. Celeborn is famously known for having silver hair so the fact there is a silver wig is of surprise to no one, however the potential long hair of Celeborn might be a relief too many who would like to see longer hairstyles. Of course with stuff like hair styles there is always a chance that it could changed or has changed throughout the production just like in season 1 with Joseph Mawle's Adar character going from an almost all out orc prosthetic look to a more corrupted elven look. Though, due to the fact that in the lore Celeborn also had silver hair and we have received reports of the same, this most likely means that this won't be changing and is the version of Celeborn that we will see in the show.
We at FoF were able to collaborate and be in partnership with three amazing artists and illustrators who have now fully for the first time have gotten the chance to draw and illustrate Calam Lynch's version of Celeborn in the Rings of Power and they all did a fantastic job. Each artist was given one of the colour schemes to work with and were told to look at previous Elven costumes from season 1 and the work of costume designer Luca Mosca who designed Celeborn's outfits for season 2. This is what they came up with!
Celeborn in Silver by @AliL490 on Twitter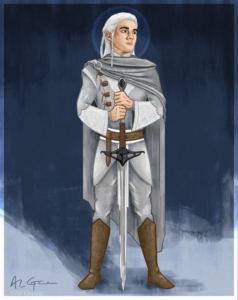 Here is an illustration depicting Celeborn in the Silver costume as stated in the scoop and is done by Illustrator @AliL490 who was able to perfectly depict how Celeborn may look in this fit and especially in his intrinsic colour.
Celeborn in Dark Blue by @taliesart on Twitter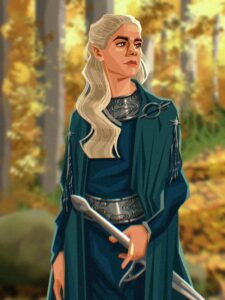 Here is an illustration depicting Celeborn in the Dark Blue set up and is done by Illustrator @taliesart who was able to superbly showcase how Celeborn might be in forest backdrops as something that we have also been hearing is that a few of Celeborn's scenes have been in forests.
Celeborn in Gold by @burdettvi on Twitter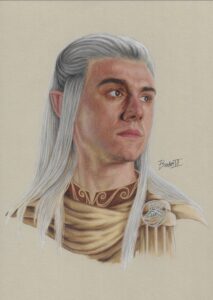 Finally, here is a drawing and art piece depicting Celeborn in a golden colour and costume scheme interesingly simialr to the one Gil-galad wore in season 1 and is done by Artist @burdettvi who was also able to superbly showcase Celeborn in a more regal and princely set up linked with the colour gold which so far has only been worn by the high king.
Everyone at FoF thanks these three amazing artists and illustrators for taking the time to make these amazing pieces and we are happy to work together with the Tolkien and wider community in general but also the artist/illustration community, as despite the ongoing battle against AI and the stealing of art, we are able to share and promote actual artists and skilled creatives who clearly here have shown why creative art made by people is always important and great.
Listen to the latest scoops here: