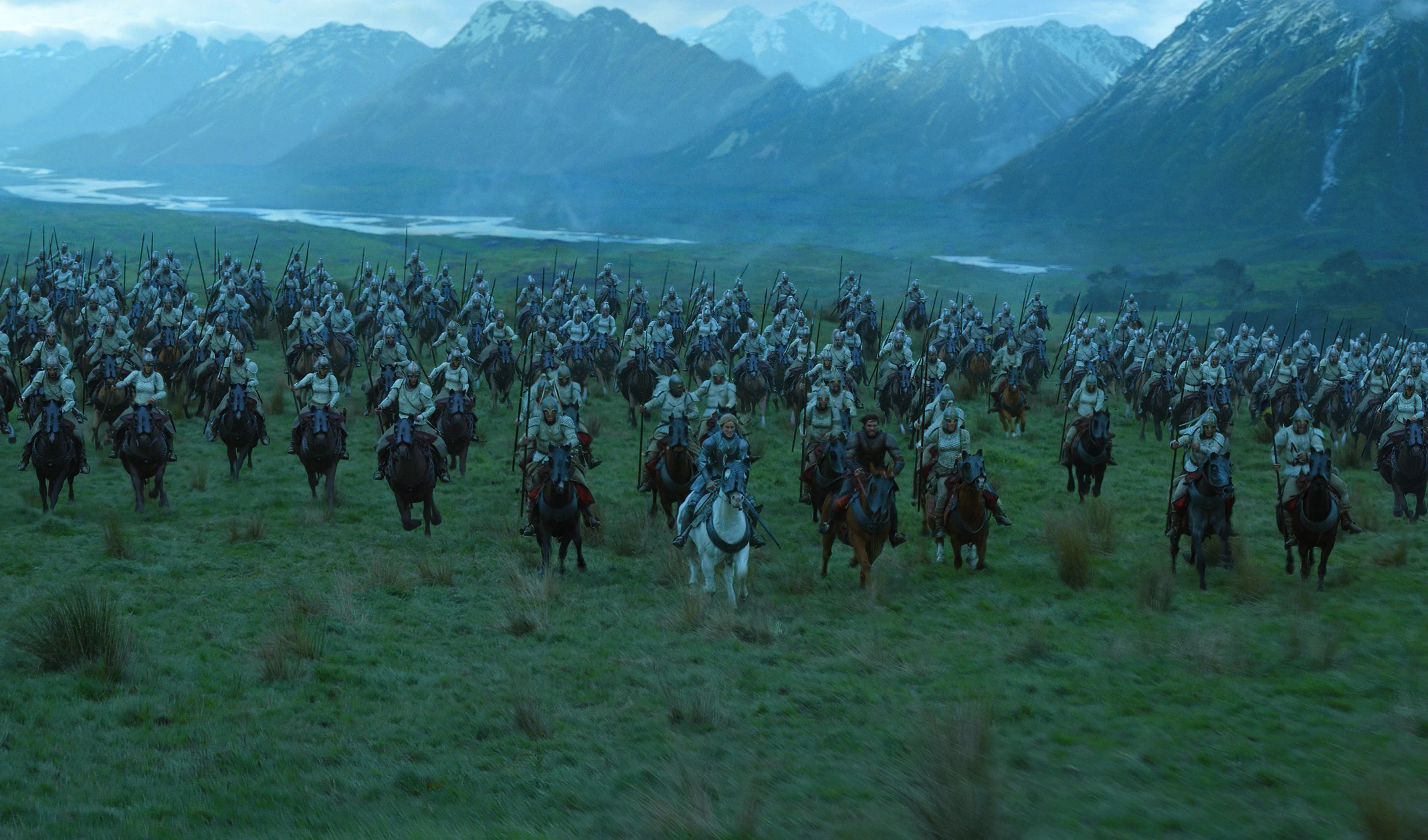 New Battle Scoops for The Rings of Power Season 2 (Exclusive)
Hi, FoF community, and welcome to a new appointment with the Rings of Power leaks and scoops. In today's article we are going to talk about some battle scenes that will take place in the second season of the show, including the actors and some curious details from the set. So, let's dive into the latest news, trying to analyze them as best as possible.
This Sunday on The Second Age Show premiering at 6:30 PM UK/ 1:30 EST we will be revealing some of the actors/ characters that have been on the battle sets (some surprises) and some #TheRingsOfPower season 2 battle scoops!

w/ @Harry4878 @Strajder10 @VarkingRunesong @HGiatressa pic.twitter.com/nIte0F597t

— Fellowship of Fans (@FellowshipFans) May 26, 2023
Exclusive: new battle leaks for The Rings of Power Season 2
EXCL: Actors present at the battle sets at Shottesbrooke park include Robert Aramayo (Elrond) Ben Walker (Gil-Galad), Sam Hazeldine (Adar) Selina Lo (Elf) Morfydd Clark (Galadriel)
EXCL: In one battle scene Gil-Galad rides up and speaks to the orcs.
EXCL: For the first week and a half of recording at Shottesbrooke park, many of the battle scenes were filmed during the day not at night.
EXCL: Galadriel will get captured by Adar and the Orcs for a period of time in The Rings of Power Season 2.#TheRingsOfPower #TROPspoilers pic.twitter.com/Shqy3uMvEB

— Fellowship of Fans (@FellowshipFans) May 21, 2023
Analysis and thoughts
The second tweet that i've posted in this article is not casual. As we can read in the scoops, we will see a battle between the Elves and Adar forces, and this could tell us that Galadriel will be captured after this clash. Maybe this could be a sort of ambush of the orcs in an Elven camp (it is very hard to think that Adar will bring his forces in front of Eregion or Lindon's gate), or another type of situation that could benefit the orcs. The S1 showed us that Adar is a smart character, and that he probably knows perfectly that he has no chances against an elven army, especially without Sauron support. It is also possible that Adar could offer Galadriel in a negotiation with the Dark Lord himself, but this is far over from these new informations, so lets stop the speculations.
The Gil-galad scoop is very interesting. It is so epic to imagine a scene with him riding in a battle and speaking at the orcs, and personally i'm very hyped for this. That situation could possibly be the first in which we see Aeglos in action, and maybe some spectacular elven cavalry actions. The S2 of The Rings of Power surely promises more battles and darker situations, and it will be interesting to see how the showrunners will manage all the scenarios that the next season will create.