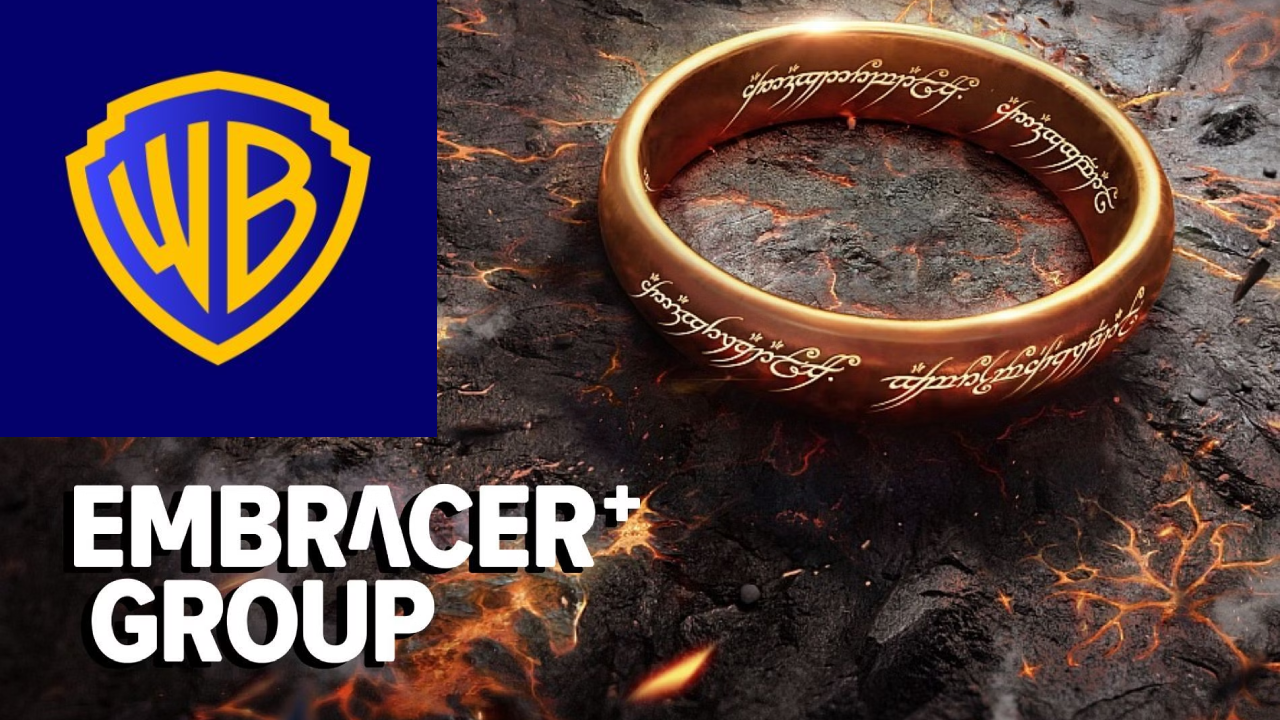 Exclusive Details & Updates Around Warner Brothers & Embracer/ MEE Agreement
It was announced today in a press release that Middle-earth Enterprises and WB have come to a new agreement for 'The Lord of the Rings' and 'The Hobbit' movie rights.
The quotes from the press release state:
"Following our recent acquisition of Middle-earth Enterprises, we're thrilled to embark on this new collaborative journey with New Line Cinema and Warner Bros. Pictures, bringing the incomparable world of J.R.R. Tolkien back to the big screen in new and exciting ways. We understand how cherished these works are and working together with our partners at New Line Cinema and Warner Bros. Pictures, we plan to honor the past, look to the future, and adhere to the strongest level of quality and production values." said Lee Guinchard, CEO of Freemode.
"Twenty years ago, New Line took an unprecedented leap of faith to realize the incredible stories, characters and world of 'The Lord of the Rings' on the big screen. The result was a landmark series of films that have been embraced by generations of fans. But for all the scope and detail lovingly packed into the two trilogies, the vast, complex and dazzlinguniverse dreamed up by J.R.R. Tolkien remains largely unexplored on film. The opportunity to invite fans deeper into the cinematic world of Middle-earth is an honor, and we are excited to partner with Middle-earth Enterprises and Embracer on this adventure," said Warner Bros. Pictures Group Co-Chairs and CEOs Michael De Luca and Pam Abdy.
We have some exclusive updates around this agreement and the wider context. Firstly, Warner Brothers and Embracer/ Middle-earth Enterprises have signed a 3 year initial extension for the movie rights. This deal gives MEE equal footing with Warner Brothers allowing MEE to retain and share the rights that they wanted back originally from WB. This deal is a partnership where before it was mainly Warner Brothers who had the rights leased to them by MEE and the entities were quite separate, but now moving forward both these entities are equally involved and Warner Brothers have compromised and made clear that MEE also have joint ownership of the rights. There is a three year extension until 2026 which could be renewed at any point leading up the end of the three year period.
We can also exclusively reveal that this deal is 'non- exclusive' which means these movie rights aren't solely owned by Warner Brothers and MEE can technically find a different studio to produce and make LOTR movies for streaming and even potentially theatrical release but this is unlikely as Warner Brothers would enact anti- competition clauses if these films were too similar in nature to their own.
We have learnt that this is an entirely new deal with sources at Embracer stating that "technically speaking the deal today between WB and MEE was a completely new deal, because WB accepted the original deal lapsed in 2021." This is building on our exclusive reveal where we reported:
"FellowshipofFans sources understand that Warner Bros. has been requested by Middle-earth Enterprises to amicably exit 'The Lord of the Rings' and 'The Hobbit' franchises by the end of 2023, to pave the way for a new rights holder. These talks have only just begun."
These talks have now clearly concluded in WB admitting that they no longer had ownership and this new deal and partnership forged between WB and MEE was a brand new deal. This being a brand new fresh lapse of the leased 'LOTR' rights.
We can exclusively exclusively reveal that during this deal MEE had gotten the rights back to non- theatrical films/ streaming movies whereby they 'LOTR' and 'The Hobbit' related streaming movies can be made. There are some initial parties interested in these rights, but nothing conclusive as of yet.
As mentioned in the press release WB will not retread the previous films made by Peter Jackson and interestingly back in August Embracer stated this "Other opportunities include exploring additional movies based on iconic characters such as Gandalf, Aragorn, Gollum, Galadriel, Eowyn, and other characters from the literary works of J.R.R. Tolkien, and continue to provide new opportunities for fans to explore this fictive world through merchandising and other experiences,".
Whilst on the topic of Peter Jackson, the veteran director alongside Fran Walsh and Philippa Boyens came out with a statement reacting to this news stating:
"Warner Brothers and Embracer have kept us in the loop every step of the way," the Oscar-winning trio said.  "We look forward to speaking with them further to hear their vision for the franchise moving forward."
In regards to what rights Warner Brothers have access to, it is same as before with access to 'LOTR' and 'The Hobbit' books including 'The Appendices" and there could be a scenario whereby WB might need to follow in the footsteps of Amazon's 'The Rings of Power' by using content from the pages at the back of 'The Return of the King' book