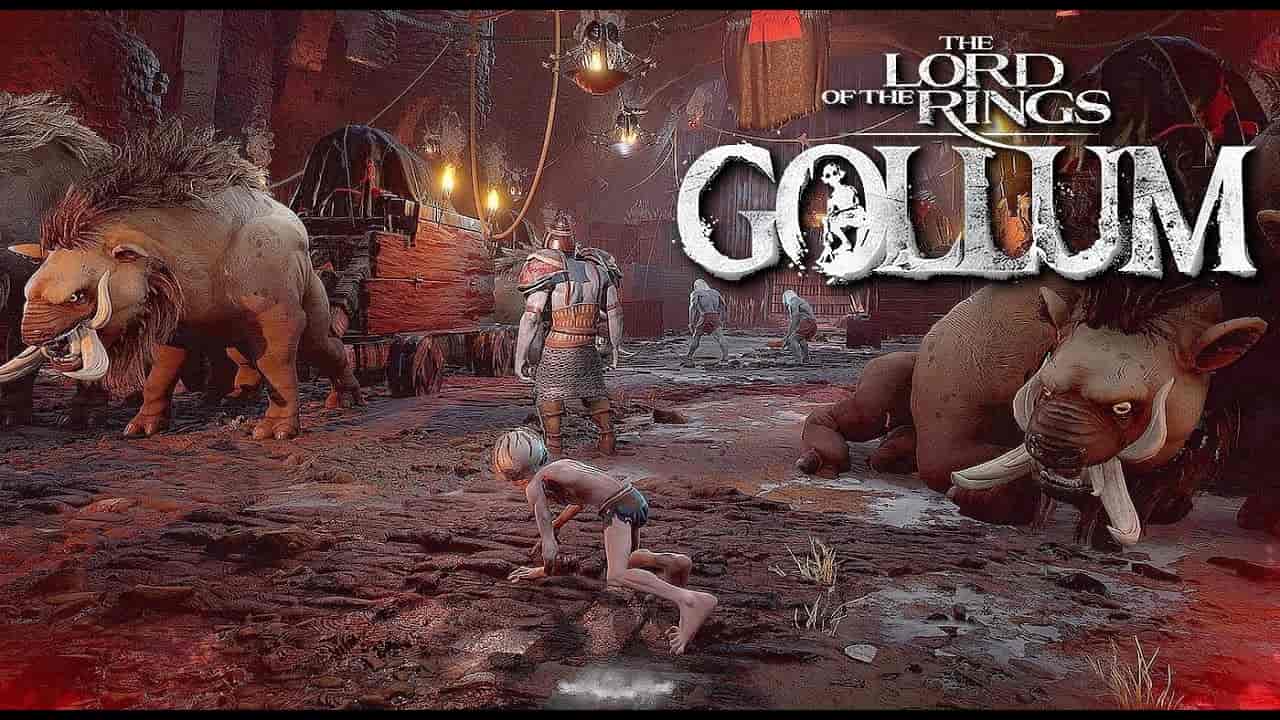 BREAKING: New 'Gollum' Video Game Updates!
Steam has posted a new The Lord of the Rings: Gollum F.A.Q.
For those of you out of the loop, Daedalic Entertainment, a videogame developer from Hamburg, is currently working on a soon to be released title called The Lord of the Rings: Gollum. In this story-driven action adventure game, the player will go on a journey playing as Gollum, chasing for his precious: the One Ring of Sauron.
Today, twentieth of May, a new F.A.Q of the game has been posted on the official Steam website. Here we will share with you some of the main revelations regarding the game.
Many wondered how or if the game will play into J.R.R Tolkien's canon, as such, the F.A.Q wastes no time and answers this right away:
"Q. Is this an official The Lord of the Rings™ game?
A- "Yes, this game is an official adaptation of The Lord of the Rings by J.R.R. Tolkien and is focused on situations and characters considered "canon" (when a material is accepted as officially part of the story). All elements are approved by Middle-earth Enterprises (the exclusive rights holders to motion picture, merchandising, stage, services and other rights to The Lord of the Rings and The Hobbit books) in order to ensure that the game is accurate to the underlying work of Tolkien."
Also we learn that Gollum's double personality and unique characteristics, stemming from his long time with the ring, will be a main focus of the game:
"Q. Why did you choose Gollum as the main character?
A- "We picked Gollum because he's one of the most fascinating characters from the work of Professor Tolkien. A twisted Hobbit with two personalities, hundreds of years old; and with a rich knowledge of Middle-earth. Despite his looks he's also an agile creature that can climb, leap and grapple his way past dangers or into advantageous spots. This makes for an epic adventure through exciting never-seen-before parts of Middle-earth, and leads the player to interesting moral choices, and varied gameplay, alternating platforming and stealth. "
The rest of the F.A.Q goes into explaining that this is an original take on the character of Gollum, distancing itself from Peter Jackson's version, while still maintaining itself truthful to the source material. The character will be voiced by Wayner Forester and its yet to be seen how much of an influence Andy Serkis' portrayal of the character there will be.
For information on the release and computer specifications, check the F.A.Q at https://store.steampowered.com/news/app/1265780/view/3194751677685675746
The Lord of the Rings: Gollum will be available in Fall 2022 on PC, PlayStation 4 & 5, Xbox Series X & S, Xbox One and Nintendo Switch.
Article written by Joaquin Castro @negroni.castro [IG]