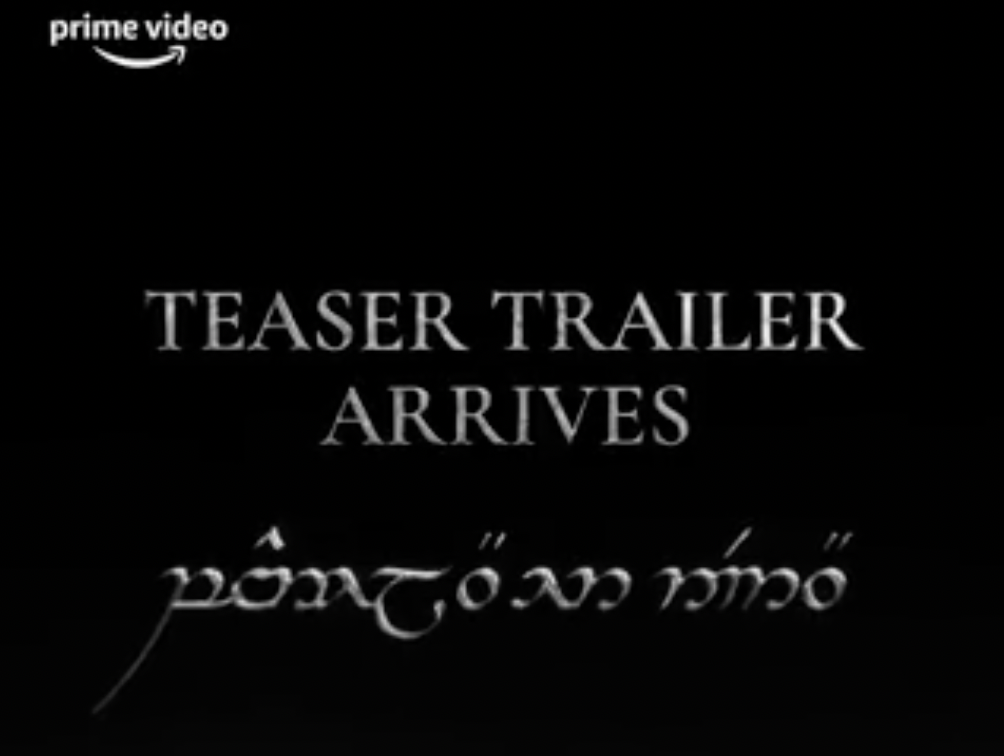 A Teaser Trailer For A Teaser…Trailer?!
It was announced on February 7th, 2022 via @TwitterTV ( conveniently named Twitter TV is in Middle-earth ) that the teaser trailer for The Lord of the Rings: The Rings of Power is going to take place at the Super Bowl on February 13, 2022, aptly named Super Bowl Sunday in the US.
anyone here speak Elvish ? #LOTRROP pic.twitter.com/H5ROHvIulW

— Twitter TV is in Middle-earth (@TwitterTV) February 7, 2022
Do you have to ask? #LOTRROP #LOTR #LOTROnPrime

— The Lord of the Rings on Prime (@LOTRonPrime) February 7, 2022
As you can see above, both the official Prime Video and LOTRonPrime accounts have replied to this. For extra confirmation an article went live on The Hollywood Reporter simultaneously here.
The official first look at the most expensive TV show ever made will drop during the big game on Sunday.
We are all excited to see what they have cooking here at FellowshipofFans and we hope you are as well. We are likely going to be live-streaming during the game so you can catch our reactions and feedback as well as possibly play some games with us! Exciting times, lads and lasses.