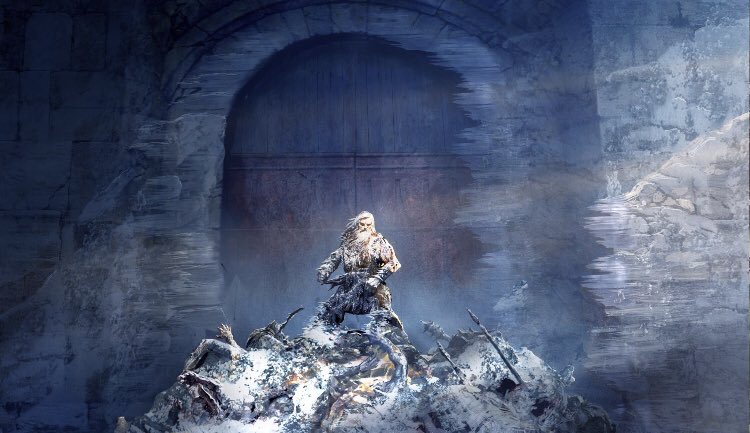 "The War of the Rohirrim" finds its voice
With all of the buzz constantly surrounding the "Rings of Power," it's easy to forget that we've got more than just live-action streaming Middle-earth content coming our way in the near future.
Even as this is written, Warner Brothers and Sola Entertainment are (I would assume feverishly) working on an epic animated adaptation of Helm's incredible last stand at the Deep that would eventually bear his name. "The War of the Rohirrim" is slated to be released on April 12, 2024 — a date that feels eons away.
And yet, the tiny trickle of information hasn't fully dried up since the show was announced, with the latest tidbit arriving in the form of an announcement of the voice cast. Deadline released a fairly extensive list of voice actors that includes one epically awesome return to Middle-earth, in particular, in the form of a certain shieldmaiden we've all come to know and love…
Miranda Otto Returns to Middle-Earth
Deadline's announcement features a lot of people. But there's one name that immediately stands out in the midst of the lengthy list: Miranda Otto. 
Otto played Éowyn in Peter Jackson's acclaimed "Lord of the Rings" trilogy two decades ago. (Has it really been that long?) In fact, it will be twenty years and a change after we first saw her epic duel with the Witch-king of Angmar in "The Return of the King" when her new Middle-earth project officially hits the silver screen.
For those who are brushed up on their Tolkien knowledge, the thought of Otto returning may be a cause of hesitation. Wait, is she actually going to play Éowyn? Isn't this story taking place, like, hundreds of years before "The Lord of the Rings"?
Why yes it is. In fact, Rohan is invaded by Wulf and his Dunlendings in the year 2758 of the Third Age — precisely 261 years before the One Ring is destroyed in the fires of Orodruin. However, Deadline clarifies that Otto will be reprising her role as the Shieldmaiden of Rohan by functioning as the story's narrator. It's a perfect fit for an awesome reprise. 
Many Others Will Join Otto in Her Return
Of course, Otto won't be voice acting on her own. 
Alongside the prestigious LOTR alumnus, we'll also get the powerful voice of Brian Cox. The actor is known for a smorgasbord of roles over the years, including playing Agamemnon in Troy, Ward Abbott in the Bourne films, and William Stryker in the OG X-Men movies. In his Middle-earth debut, Cox will voice none other than Helm Hammerhand, himself.
Gaia Wise (A Walk in the Woods, Last Chance Harvey) will also be on the project voicing Helm's daughter, Hera — who is unnamed in Tolkien's texts. Her violent suiter, Wulf, will be portrayed by Luke Pasqualino (Snowpiercer). 
Other talent in the announcement include, in no particular order:
Lorraine Ashbourne (

Bridgerton

)

Shaun Dooley (

The Witcher

)

Michael Wildman (

Fast and Furious Presents: Hobbs & Shaw

)

Yazdan Qafouri (

I Came By

)

Laurence Ubong Williams (

Gateway

)

Bilal Hasna (

BBC's Sparks

)

Janine Duvitski (

ITV's Benidorm

)

Benjamin Wainwright (

BBC One's World on Fire

)

Jude Akuwudike (

Beasts of No Nation

)
While each of these voices is yet to be paired up with characters, it looks like it's a talented group, to say the least. 
Toss in the participation of an epic list of additional Middle-earth regulars, including Philippa Boyens — whose Academy Award-laden Middle-earth experience speaks for itself — Alan Lee, John Howe, and Richard Taylor, and it looks like we're in for a heck of a fun time when this thing finally hits theaters many moons from now.