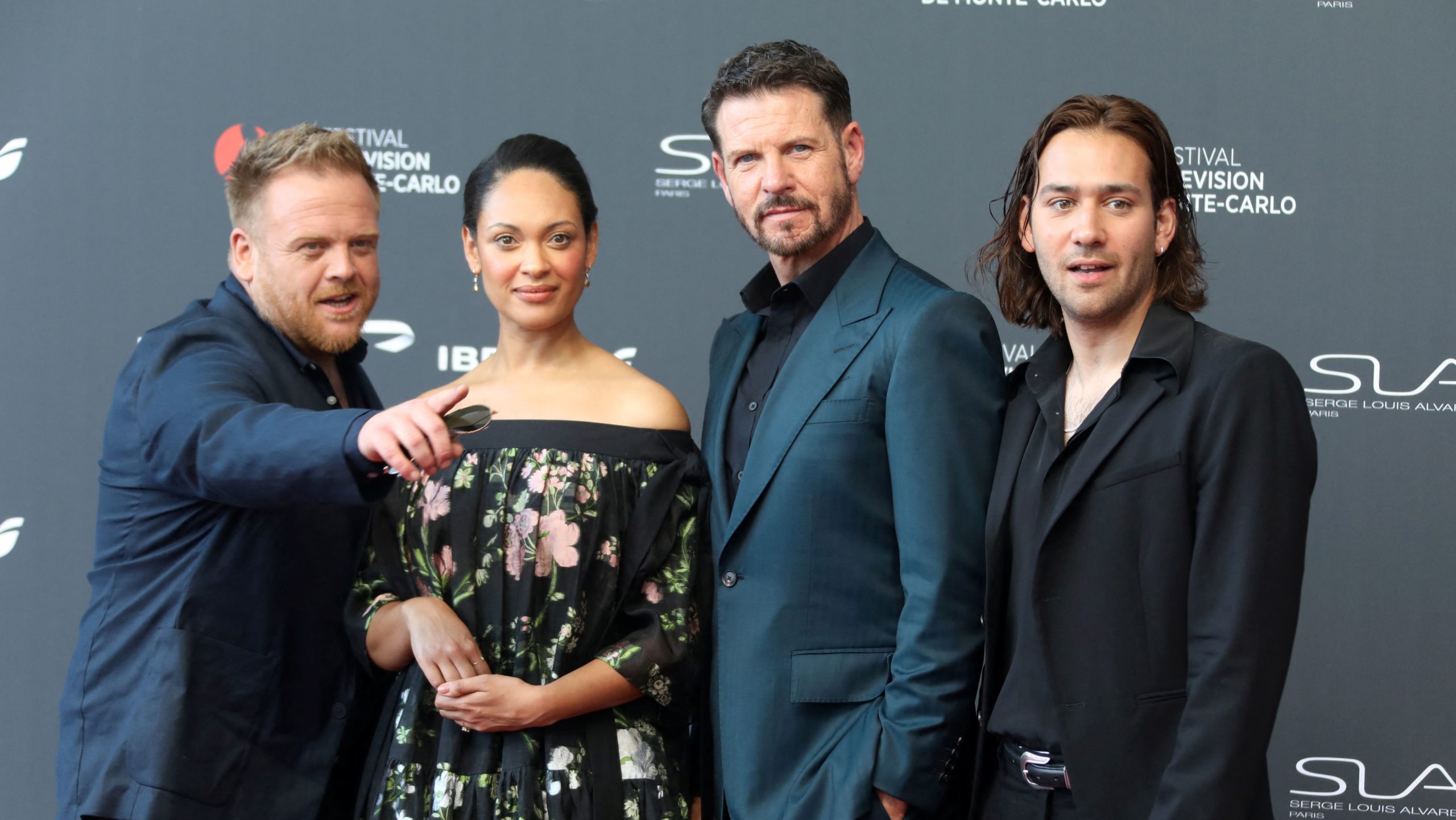 The Rings of Power cast talks about S2 at Monte Carlo Film Festival
The Season 2 of The Lord of The Rings: The Rings of Power si approaching very fast, and the fans are very curious about what they are going to see in the future of the show. Some of the cast members (Lloyd Owen, Maxim Baldry, Cynthia Addai-Robinson, Owain Arthur) have been interviewed during the Monte Carlo Film Festival, and have shared some hints about the next step of the show.
#TheRingsOfPower represented at The Monte Carlo TV Festival thanks to our amazing cast! @festivaltvmc pic.twitter.com/pGC34Dgr3L

— The Lord of the Rings on Prime (@LOTRonPrime) June 19, 2023
The Rings of Power cast talks about the Season 2 of the show
Lloyd Owen
"We all know that Sauron has been revealed at the end [of S1], and therefore what happens when that amount of evil is finally realized? Each person throughout the universe, throughout Tolkien's world, is going to be affected by that. There's always going to be a human choice as to what happens when you're introduced to evil, and is there an inherent badness or darkness in you that will be revealed? Or will you move to the good side? So, everyone is going to be faced with a dilemma, a moral dilemma, and there are going to be some really difficult choices for each human to take. Every personal relationship is affected by obviously the political and the evil and how it changes and warps the mind."
Cynthia Addai-Robinson
"Season 1 is really about an introduction. You're setting the stage for aspects of the story that are maybe a little bit more familiar to audiences, because we do know a little bit more of these next few things that happen, that will be part of Season 2… But there are a lot of people who have never read the books. They've never seen the movies. So that Season 1 setup really is, in my mind, it's really for those people who are very new to Tolkien… So, Season 2, you're going to see a lot of storyline start to come through."

Maxim Baldry
"The story evolves. Season 2 is much darker. Season 1 was that of the heroes, but in season 2, we really get into the hard, the heart of the matter. And there is more action too! "For me, it was a very physically demanding season to shoot, because my character finds himself in an adventure in survival mode. All the Numenorians left Middle-earth at the end of season 1 and Isildur finds himself trapped, in a way. He's stuck. If season 1 showed an Isildur eager to discover the world, in season 2 he finds himself trapped. realizes all he has lost and all he misses".
Owain Arthur
"Evil has now descended on this land. Durin will be somewhat different in season 2, after what happened to him at the end of season 1, because he lost everything . So we're going to find him at a completely different time in his life. It's hard for him and he's going to be forced to ask questions about himself, to question his choices. Durin made a lot of sacrifices for Elrond in season 1. They are best friends and Durin would do anything for him (…) Durin and Elrond will always have this connection but they will no longer be together, necessarily, at the beginning of the new episodes, since he was banished from the Kingdom of the Dwarves. time… ".