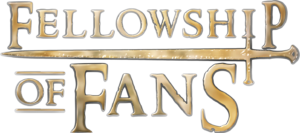 Speak, friend, and enter.
Welcome to Fellowship of Fans! A community of Tolkien fans where we post the latest news about the magnificent world of J.R.R Tolkien, while also updating you on the new Amazon LoTR TV series, and more. In between that we will be doing lore videos and theories based on Middle Earth topics, while also delving into the most fascinating and debatable topics in Tolkien's works.
I'm Fellowship the creator and manager of Fellowship of Fans and my first introduction to Tolkien was unsurprisingly through my father reading me the Hobbit when I was very young. Being able to grow FoF into a wider and uplifting community is a privilege.
Historian and perpetual Wagnerian, I had discovered the Lord of the Rings along with Tolkien's other, multifarious writings after the release of The Fellowship of the Ring in 2001. As an avid filmgoer and writer, I take a particular interest in adaptations of Tolkien's works – past, present and future, realized or otherwise – and participate with Fellowship's podcasts in that capacity, researching and discussing the Amazon show.
I read Lord of the Rings, The Hobbit and the Silmarillion 15 years ago, but only started to recognize their full depth and beauty upon rereading them a few years back. Always eager to have discussions on the stories and worlds I love, an invitation to be a podcaster for a Tolkien-themed debate show was almost a natural progression.
Hey guys! I'm one of the three regulars on the Tolkien Debate Show, where I enjoy disagreeing with Imzo and generally admitting that Florian is probably right about most things. Under my internet alias GirlNextGondor, I make YouTube videos analyzing Tolkien's work from a literary angle. When I was a kid, my besties forced me to finally finish reading Lord of the Rings so I could attend Legolas-centric movie marathon sleepovers. A few years later all the cool kids were reading Twilight, but the damage was done: somehow I'd gotten my hands on the Silmarillion. I promptly abandoned Legolas for Maedhros and spent the next dozen years reading and rereading the various volumes of History of Middle-earth (out of order). My hobbies include mocking Turin, challenging the wisdom of the Valar, and insisting that despite evidence to the contrary, I could definitely do a better job of adapting Tolkien than Amazon's crack team of experienced and highly paid writers.
Hail, fans of Tolkien. Well met! I'm Imzo, though like Gandalf, many are my names in many places. A college student, dogmatic contrarian and professional arguer, I stumbled upon Tolkien by chance after buying a copy of The Children of Hurin. Despite my distate for Shakespeare's tongue, I dived deep into the Moria, chaotically gathering information, encountering other fans, discussing, exchanging and broadening my perspective of this extraordinary work. Now I tend to view life as a succession of coincidences, and it is precisely a succession of coincidences that brought me into the FoF crew, first as a guest during the Councils of Fans to discuss the upcoming Second Age series, then as the official contrarian of the Tolkien Debate Show, arguing alongside Florian and GirlNextGondor under the prudent watch of our host, FellowshipofFans.
The Lord of The Rings was passed down to me from my mom when I was in the 3rd grade. I was enthralled and the books prepared me for the films to come; I attribute my love for Tolkien partly to coming of age when the movies were released. I participate with a few friends in the Second Age Show where we get to talk all things #LoTROnPrime, and I couldn't be more excited for the upcoming TV series!
Hello, my fellow second breakfasters! I'm a member of the Second Age Show, a Turin apologist and the (as of yet unrecognised) Lady of Eregion (yes, you may refer to me as such). Tolkien has been an Ancalagon-sized part of my life ever since a grumpy Burrahobbit brought my 12-year-old self along on his unexpected quest. I quickly became completely enamoured by Middle-earth's charms and I'm always looking for an excuse to return to its dazzling forests, hidden valleys and peculiar inhabitants (such as The Thinking Fox, the finest character the legendarium has to offer). Join my lovely co-hosts and me on our weekly Second Age Show where we get overly excited speculating what sort of an adventure Amazon's new show will be inviting us on.
I'm a Norwegian actress, gamer and cosplayer and was first introduced to Tolkien in 4th grade when my teacher would read 'The Hobbit' during lunch. Years later, at the age of 13, I saw 'Fellowship of the Ring' in theatres, and it was love at first sight. I then went on to read The Lord of the Rings in two weeks, and have now read every single book Tolkien has ever written. I attribute my interest in acting to Tolkien and Peter Jackson, because I fell in love with it while watching the behind the scenes material from the films, and realized the closest I would ever get to Middle Earth was on a film set. I'm currently learning elvish, and can shoot with a bow and arrow. Alongside, being a member of the Council of Fans Podcast and presenter for various Tolkien related panels.
Mae govannen! I am a YouTuber (TolkienTube) and part of the Council of Fans podcast. I was first introduced to Tolkien by my father reading The Hobbit to me as a child.
I'm Varking! I was introduced to Lord of the Rings, and Tolkien, as a whole, by my father when I was really young. He read them to me but I didn't really understand them at the time due to being so young. As I got older I had to read them for school and everything clicked and I fell in love with Middle-earth. Most of you that recognize me probably do from the LOTR_on_Prime subreddit and when I am not modding the sub I am either working on the website or helping out on social media.